Hostal La Casona Potosi, Bolivia.
You are invited to enjoy 'HOSTAL CASONA POTOSI' whatever you require, we will try our best to accommodate you and to provide a quality and a peaceful stay at a tailored budget. Hotel La Casona is nestled on the very colonial city centre of Potosi (100m from Main Plaza), a location, which is within walking distance to major attractions of Potosi (Bolivia), including The Mint, the Cathedral, Compania de Jesus, San Marcos, Jerusalen, on the way to Cerro Rico, and much more. Hotel La Casona Potosi lies 4,100 meters above sea level.
The desire of the Bolivian owners was to create a hostal, where you can find the comfort that you've missed while traveling away from home, as well as enjoying a pleasant homely atmosphere. The hostel has an authentic touch of colonial architecture elements, is settled on a 18th century old spanish colonial house, giving it an unique and an unforgettable feeling. Each of the 25 comfortable and clean rooms are individually designed, with a variety of artistic details. Also, we invite to enjoy our new improvement, Central Heating in all rooms and common areas from March 2009, this new facility is a must in a city like Potosi, where most of the time we have temperatures under zero degrees due high altitude.
Potosi, World heritage site, was town of the Libertador, the city of Cima Argentum (El Coloso Potosi) where it is possible find house with Tres Portadas (three main doors), and 'El Turista' can still find glamour of their amazing past.
Please, visit other sections in this Hotel La Casona Potosi website with next topics:
About Us: Lodgings Potosi, Potosi Hostel, Accommodation Potosi
Services: Potosi Lodging, Hostel Potosi, Accommodation Potosi
Location: Hostel Potosi, Hotels Potosi, Lodgings Potosi
Pictures: Hostel Potosi, Hostels Potosi, Lodgings Potosi
Guestbook: Potosi Accommodation, Lodging Potosi, Hostel Potosi
Rates and Bookings: Hostel Potosi, Hostels Potosi, Lodgings Potosi
Travel Guide: Lodgings Potosi, Potosi Hotel, Accommodation Potosi
Potosi: Lodgings Potosi, Potosi Hostel, Accommodation Potosi
Links: Potosi Lodging, Hotel Potosi, Accommodation Potosi

Latest News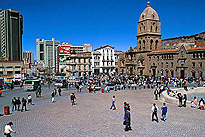 Anniversary of La Paz Department on July 16th
2016-07-09
Nuestra Señora de La Paz (Our Lady of Peace; Aymara: Chuquiago Marka or Chuqiyapu) is the administrative capital of Bolivia. This july 16th celebrate one anniversary....
More Info

Viva Cochabamba!!
2015-09-02
Cochabamba is one of the nine component departments of Bolivia. It is known to be the granary of the country because of its variety of agricultural products. Their capital city is Cochabamba and this September 14th is their anniversary....
More Info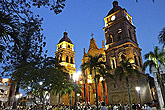 Santa Cruz, Eastern Capital of Bolivia
2015-09-02
Santa Cruz is the largest of the nine constituent departments of Bolivia. In the 2001 census, it reported a population of 2,029,471. The capital is the city of Santa Cruz de la Sierra. This September 24th celebrate a new anniversary,...
More Info
calle Chuquisaca # 460 entre Padilla y Tarija.
Tel. (+591) (2) 6230523
casona@hotelpotosi.com
Potosi - Bolivia